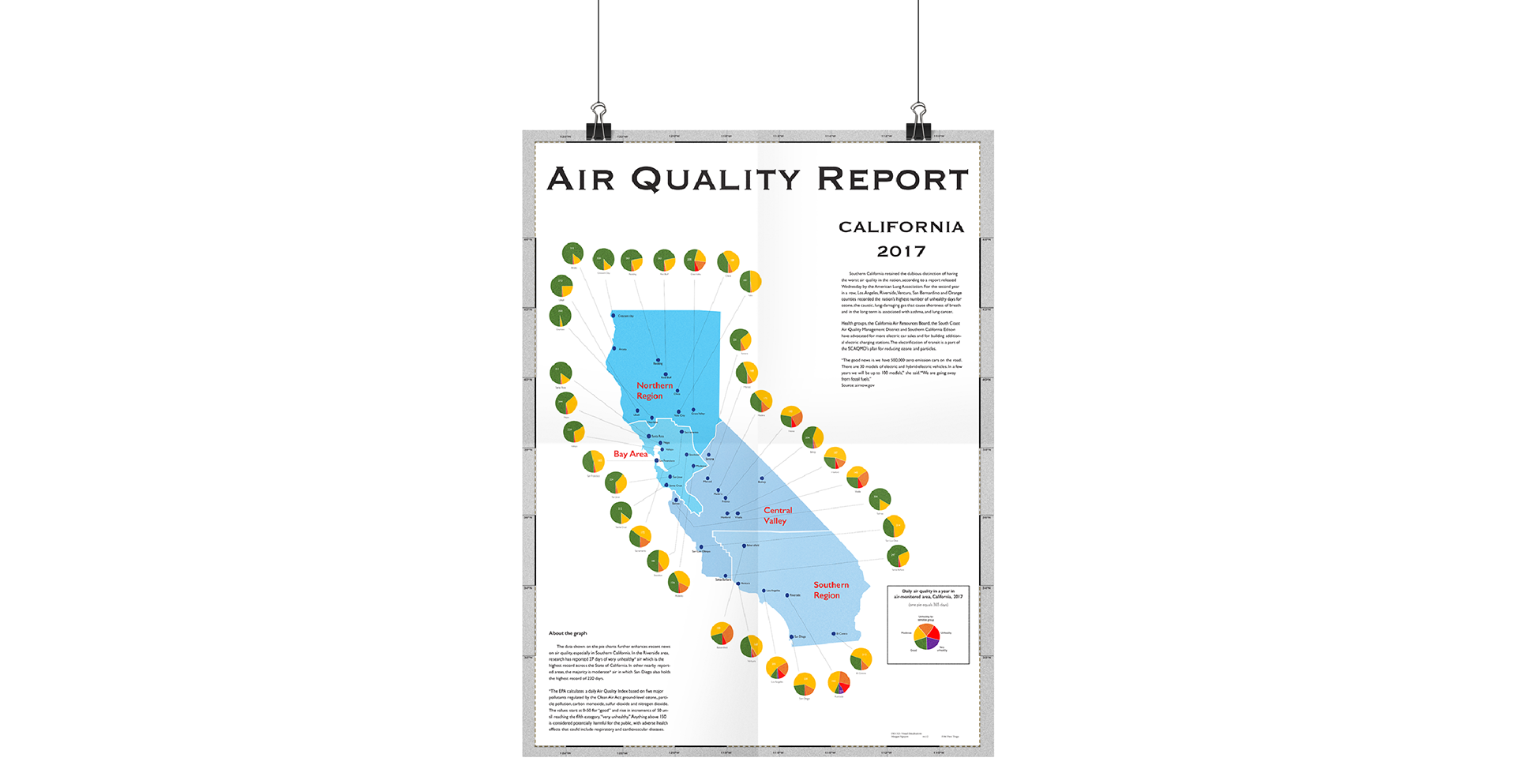 The poster calls for attention on a critical issue of air quality in California. Hence, the goal is to create an informative piece but still remains eye-catching and visually striking. 
The research process begins with gathering news, information and data on related issue. Then these raw data would get organized on Excel to help setting up the graphs. I would mainly focus on some certain pollutants such as CO, NO2 and have those data graphed on either a map or a pie
 chart.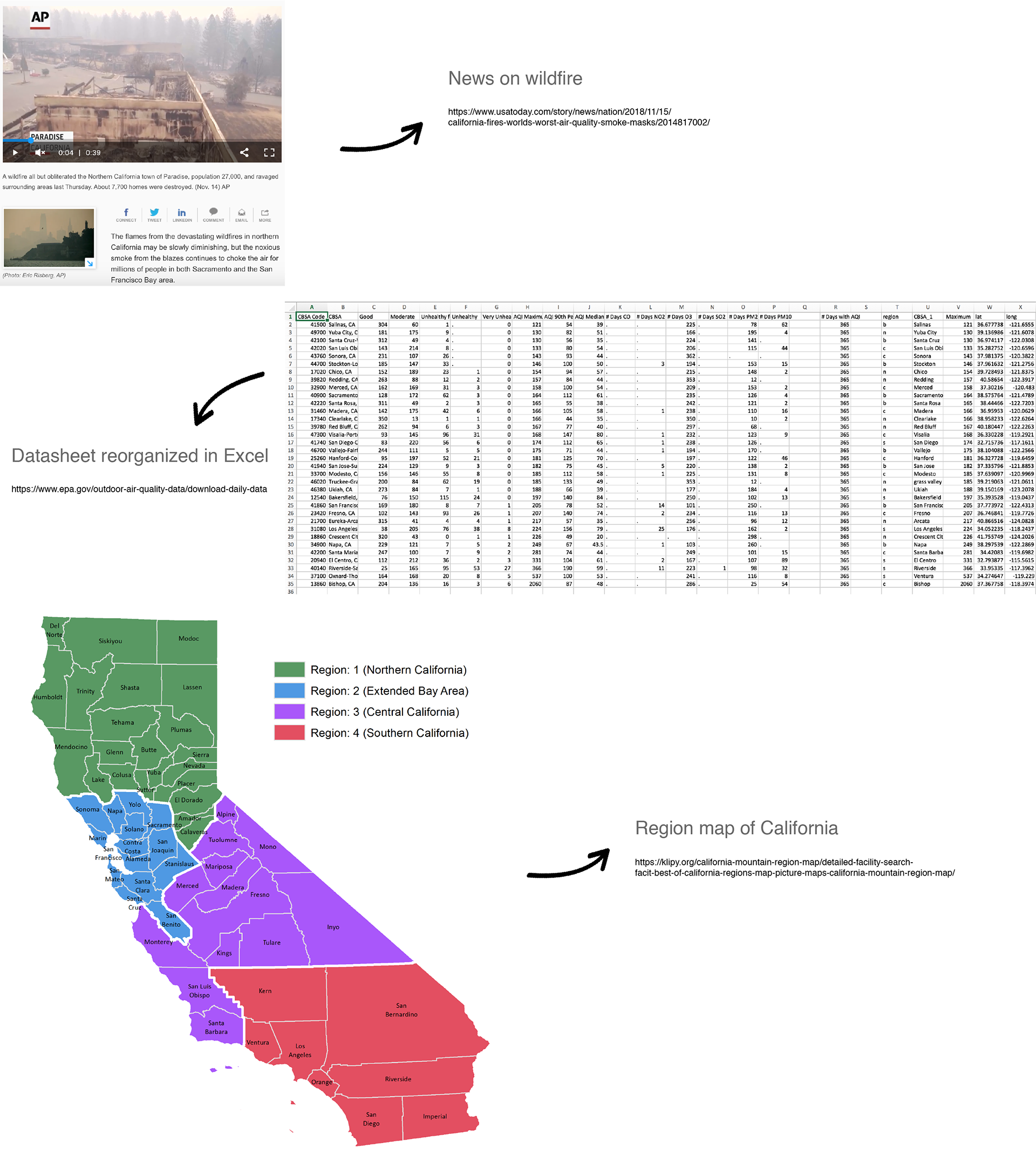 The idea was to organize the pie charts accordingly to their positions on the map. However it was difficult due to the amount of pie charts and, the charts determined size and the size of the output format (24x26in).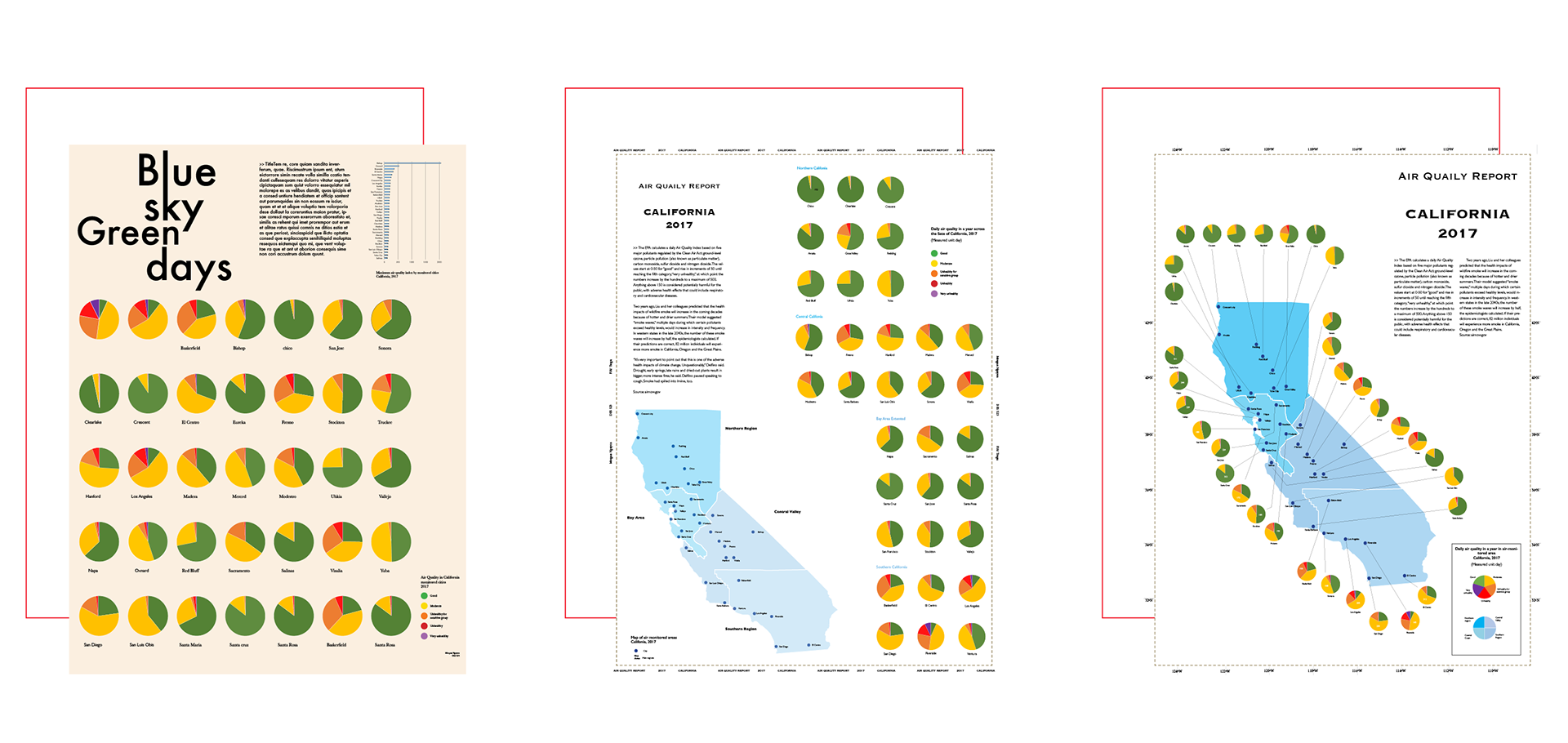 Each pie chart is a county and it represents 365 days in a year of 2017. The colors tell the viewer how many days of air quality, from good to extremely unhealthy.