Posters are still relevant as they are material interventions and can act as a catalyst within the geographic spaces of protest, the spaces of action. The project calls for poster designs as part of the exhibition Visualizing Social Change: Printmaking Past and Present in SFSU DESIGNSPACE. 
After choosing the subject, I used cut out words that were available in the gallery to scan using a risograph printer. This step is critical to produce a unique printing texture. From that, I proceeded to separated the words in Photoshop to begin digitalize the design.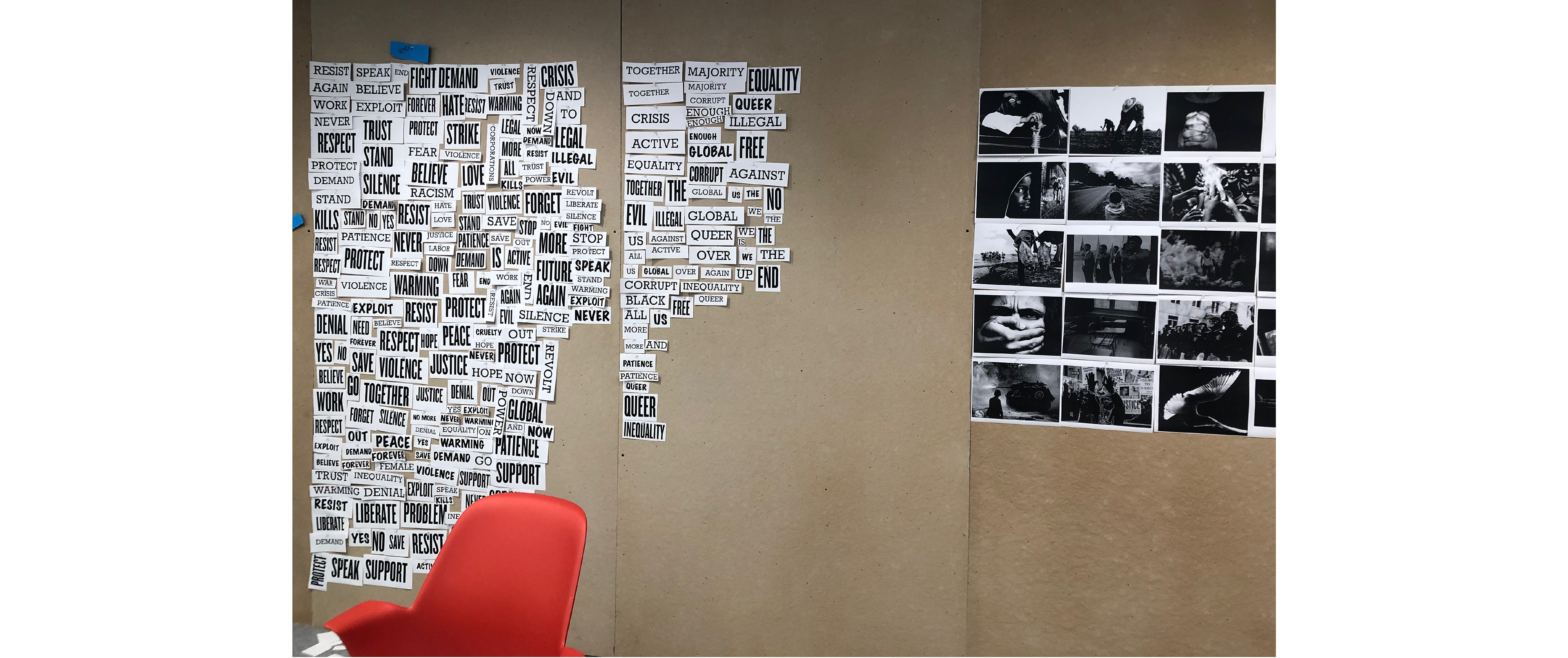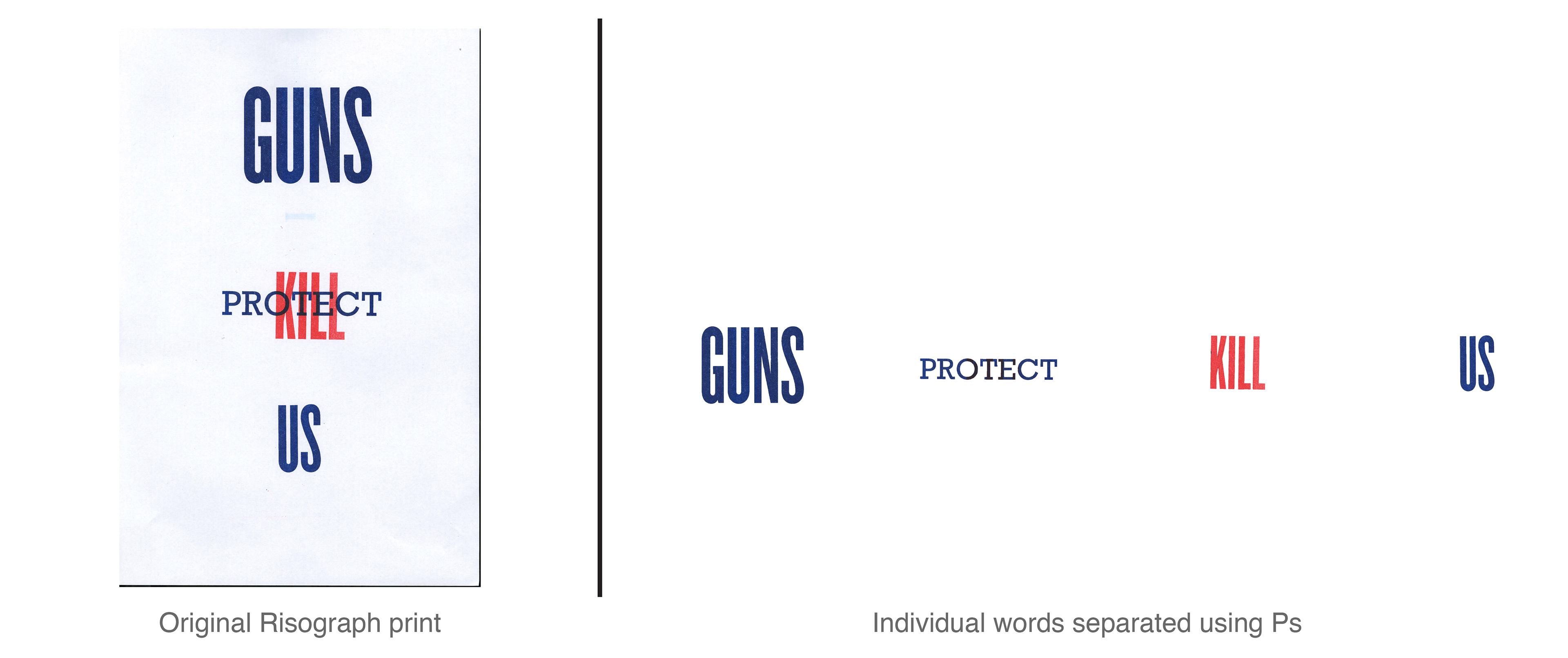 The poster emphasizes the issue of gun regulation. Through this, it calls for gun control, both at public/ citizen level and officials level. The message "guns kill protect us", originally printed from a risograph printer, was meant to be straightforward in a symbolic way. The is because I believe the most effective way to persuade one's mind is not to force them into any belief, but to show the two polarities and let them make that judgement. The background shows the enlarged words being cut off, yet still visible enough for the viewer to visualize. The evidence bag on top is used to symbolize the significance and official narrative around gun control.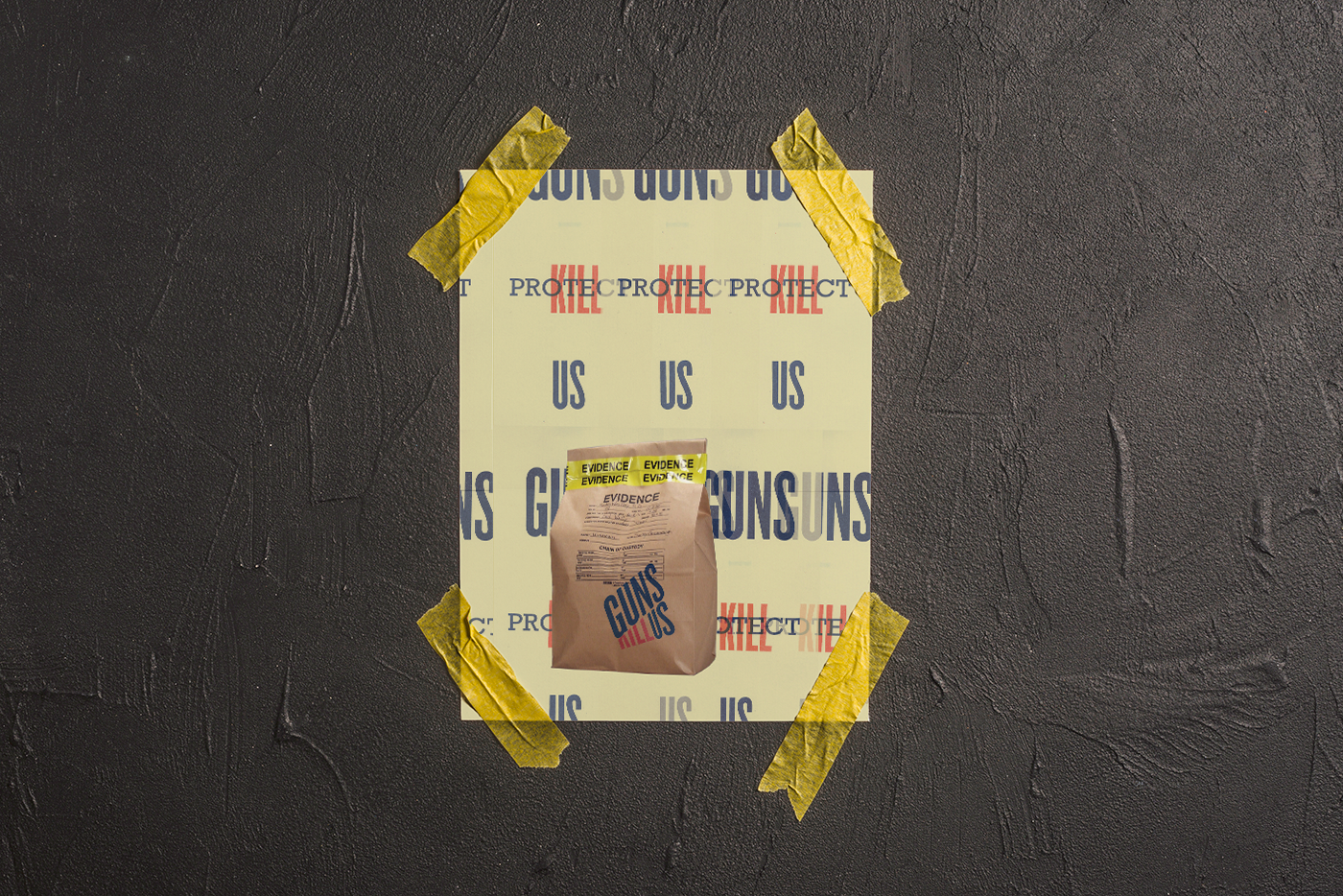 In addition, I've made an Instagram post which is a simplified version of the poster.