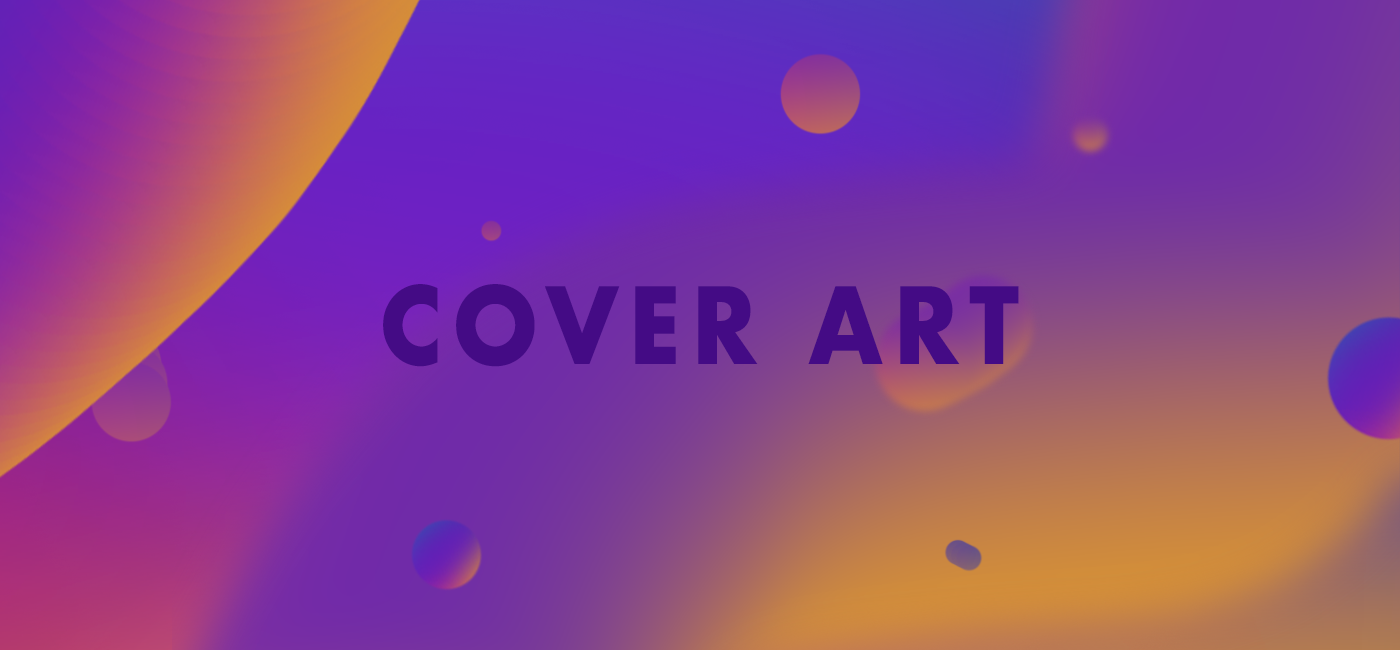 This project was simply to explore a wider range of my personal design style. 
First I chose a favorite song of mine as the main subject, the artist therefore would be the "client." For a more vivid inspiration, I imagined of how would my chosen song would look like if it were to be an actual album's title.
BLOOM
brings an expressive, free-spirit feeling to the audience, hence, the inspiration for the speckling and floating pattern. The color was influenced by Sivan's fun, energetic and unconcealed-queerness personality. 
Besides the main cover, I also modified the design so it can be used for advertising purposes on social media firms. Only new text was added to fit in with its context while the theme was kept in consistent with the original illustration.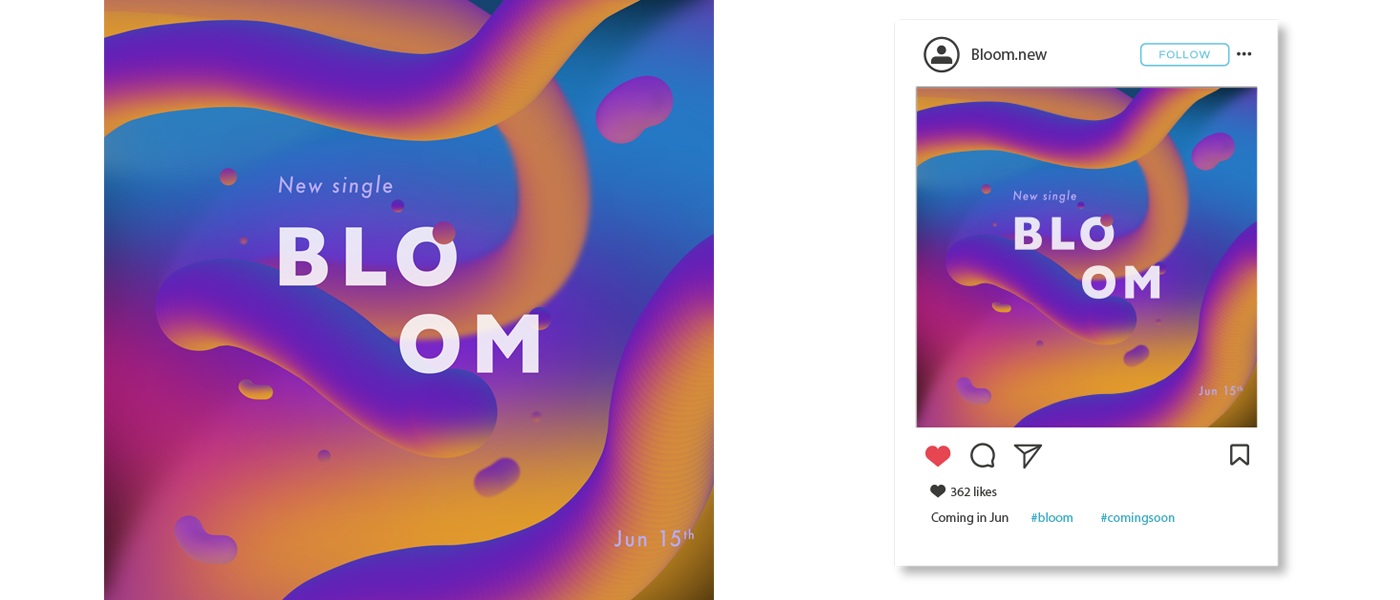 Display of the design on the CD, album case's front and back cover.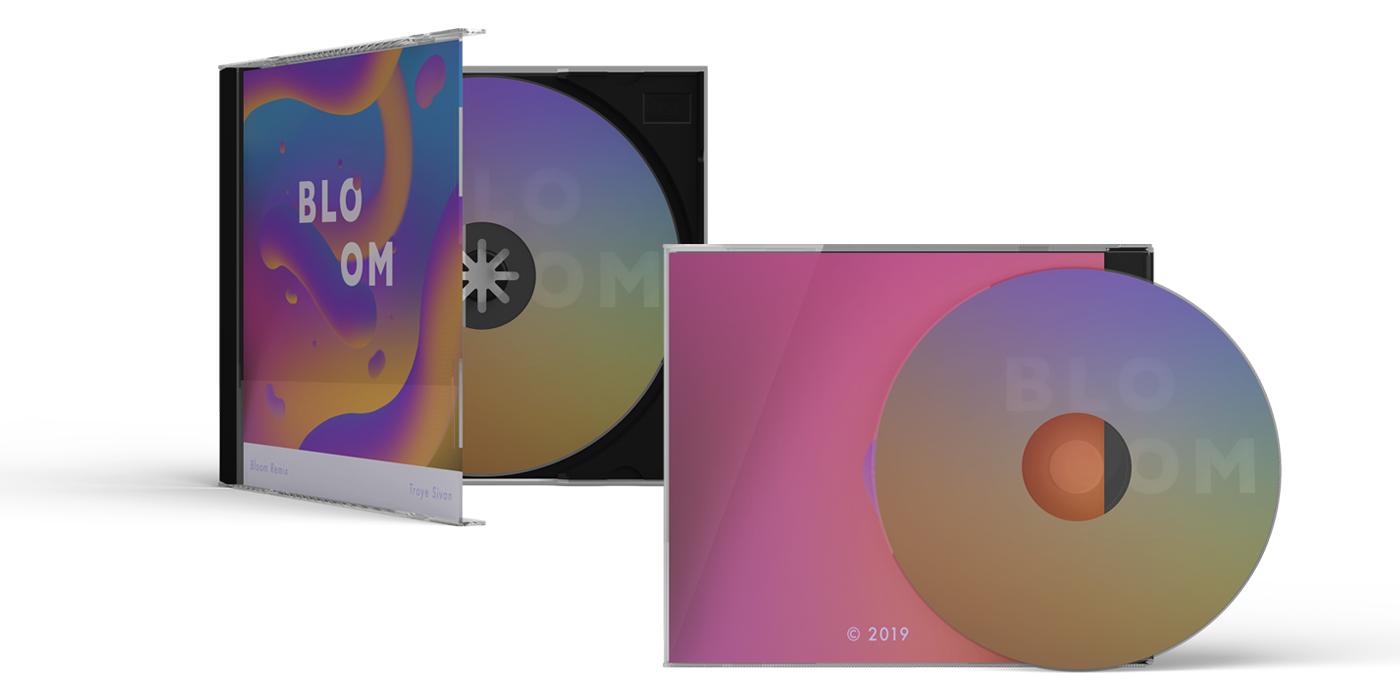 With this wavy and dimensional look, the design opens to the variability of presentation approaches, including animation.